Previous Events
View Michaelmas Term 2012
View Hilary Term 2011
View Michaelmas Term 2010
View Hilary Term 2010
View Michaelmas Term 2009
View Trinity Term 2009
View Hilary Term 2009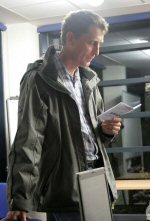 Once again, VERO had a stall at the University's Freshers' Fair, making our campaign known to the new students, hearing their views, and gaining new supporters.
The term's events then began with an introductory evening at which VERO founder-member Dr Matthew Simpson gave a brief talk on the two UK vivisection acts of 1876 and 1986, followed by a showing of Jeffrey Masson's moving and encouraging film The Emotional Lives of Farm Animals.
You can download Matthew Simpson's talk as a PDF file here: Show

Next, Dr Andrew Knight, a practising vet and director of Animal Consultants International, argued the case for "scientific activism" as an effective strategy for ending vivisection. Having led a successful campaign as a student to persuade his university in Australia to take the cruelty out of its veterinary science course, Andrew has since published a wealth of resources on humane alternatives in science education, and offering advice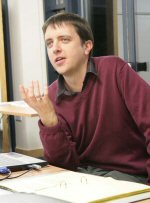 to biomedical students wishing to conscientiously object to harmful animal use in their courses.
You can download Andrew Knight's presentation as a Powerpoint file here: andrewknight.ppt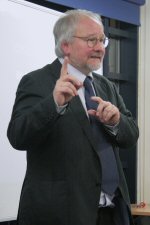 Dr Dan Lyons, Director of Uncaged Campaigns, looked at the politics of animal experiments and highlighted the urgent need for greater transparency and accountability on the part of the Home Office, based on his award-winning thesis on the administration of the 1986 Animals (Scientific Procedures) Act. He illustrated his argument with the shocking case of xeno-transplantation (pig-to-primate) experiments performed by Imutrans and dramatically exposed by Uncaged in 2003.
You can download Dan Lyons' presentation as a Powerpoint file here: danlyons.ppt
Finally, Oxford's own Revd Professor Andrew Linzey, Director of the Oxford Centre of Animal Ethics and the leading authority on the place of animals in Christian thought, presented a powerful case for "why animal suffering matters morally". He argued that the reasons traditionally given for treating animals as our inferiors - for instance that they lack language, foresight, moral awareness or an immortal soul - make them more rather than less an object of our ethical concern.
View Trinity Term 2008
View Hilary Term 2008
View Michaelmas Term 2007
View Hilary Term 2007
View Public meeting held on November 28th 2006